Lastest design new technical ceramsite aerated concrete block making product line
Hot selling high technical ceramsite aerated concrete block making product line
We can supply complete set of ceramsite aerated concrete block plant with 100000, 150000, 200000, 250000, 300000m3 capacity .Including plant design, equipments installation, technical instruction, personal training, etc., and also can design and manufacture as per clients' requirement.
Raw material: Cement, Fly ash, ceramsite, supe-light fine aggregate, Water.
Equipment list:
The equipment will be divided into two parts: specialized equipment and universal equipment.
Specialized equipment includes:
a.Cutting equipment.
b..Proportioning equipment: electronic measuring scale, slurry beating machine, slurry storage tank, slurry mixer.
c.Pouring and steaming room equipment
Universal equipment includes:
a.Pressure vessel equipment: boiler.
b.Crushing equipment: ball miller, crusher.
c.Transportation equipment: crane, lifting machine, feeder, belt conveyor, slurry pump, screw conveyor.
d.Enviornment protect equpment: dust remover.
1.Sunligh Ceramsite block making advantage:
a.One-stop supply chain: Sunlight Group specially in making Ceramsite block machine,fully auto concrete block product line,
fully automatic block collecting machine, block mold, block clamp etc.
b.Innovation: In last 25 years, Sunlight gained many patents,
c.Quality: Quality is our culture,Ten years lifetime.
d.Service,We are always supply customized scheme and offer the site planning and technical training for free. Enjoy lifetime
maintenance.
2.Ceramsite block making machine forming flow

3. Ceramsite block samples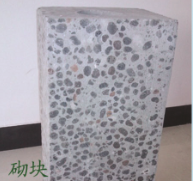 4. Ceramsite concrete block cutting product line
5.Contact Information